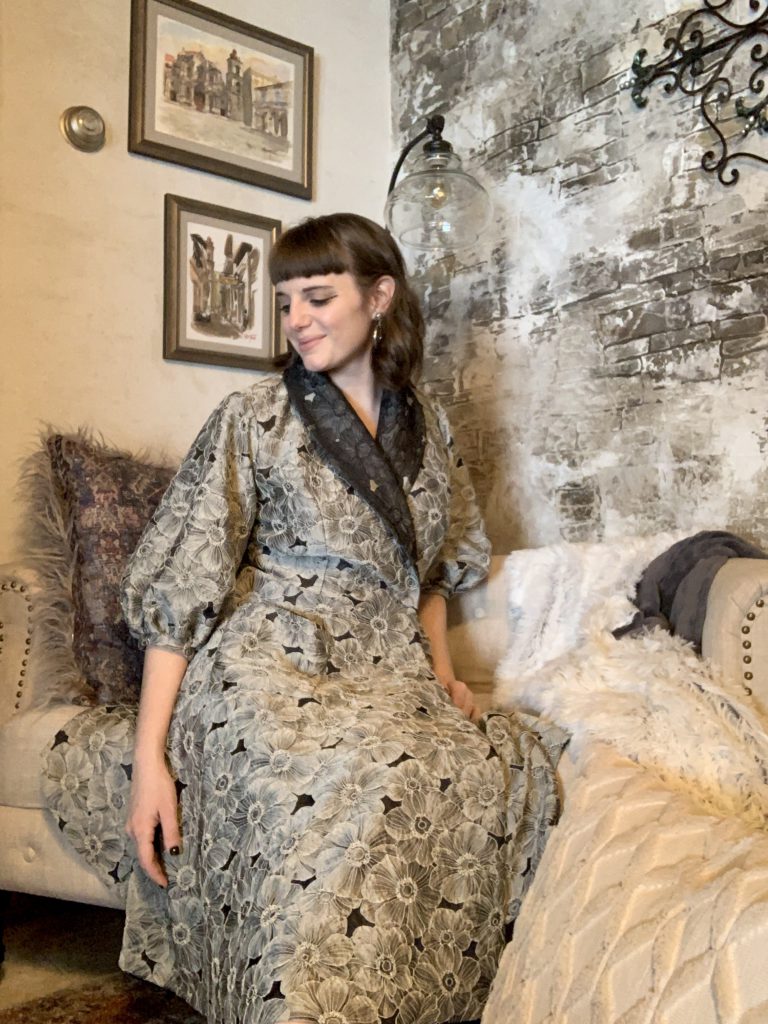 What better timing then being stuck at home in a pandemic to make the fanciest robe you can think of. When Gertie started her Patreon I joined right away. Gertie's patterns are one of the reasons I started to sew. I love her style and that she incorporates beautiful finishes into her patterns. When she released the Rose Dressing Gown variation on the Princess Coat, I knew I needed to make it. I loved the brunch coat variation and pictured myself super glamourous, knitting on the couch.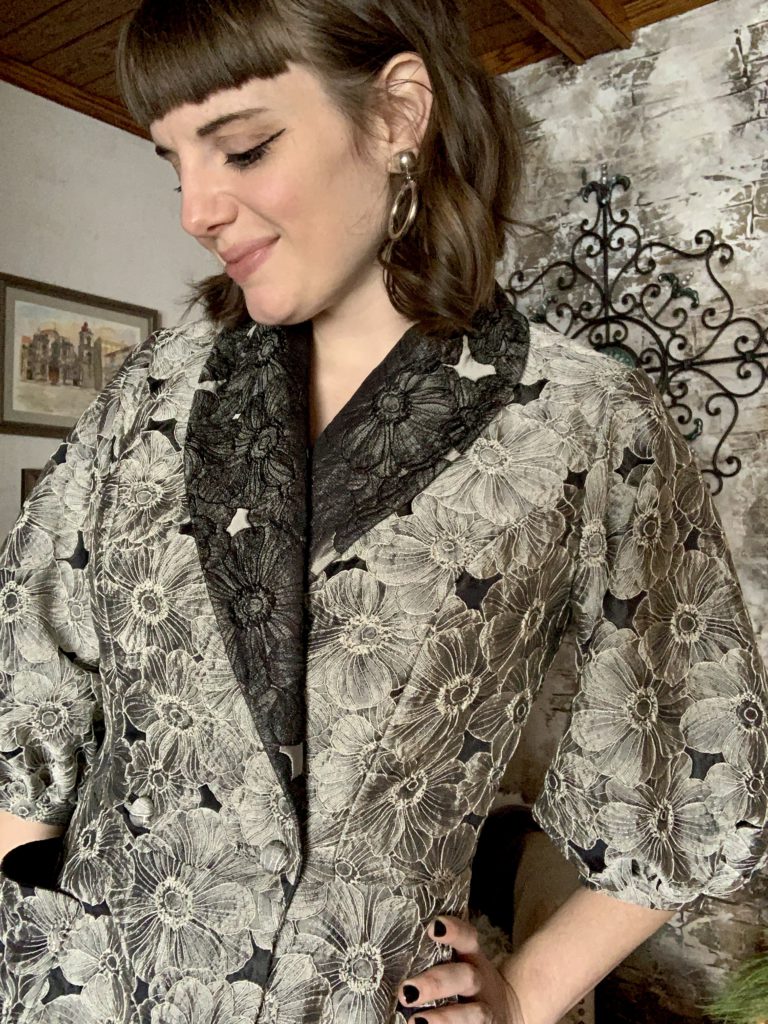 It took me a little while to find the perfect fabric, but when I saw this floral brocade at Pintuck and Purl I knew it was perfect. Black and white is just my style and the raised flowers are just beautiful. I lined my brunch coat in a black silk.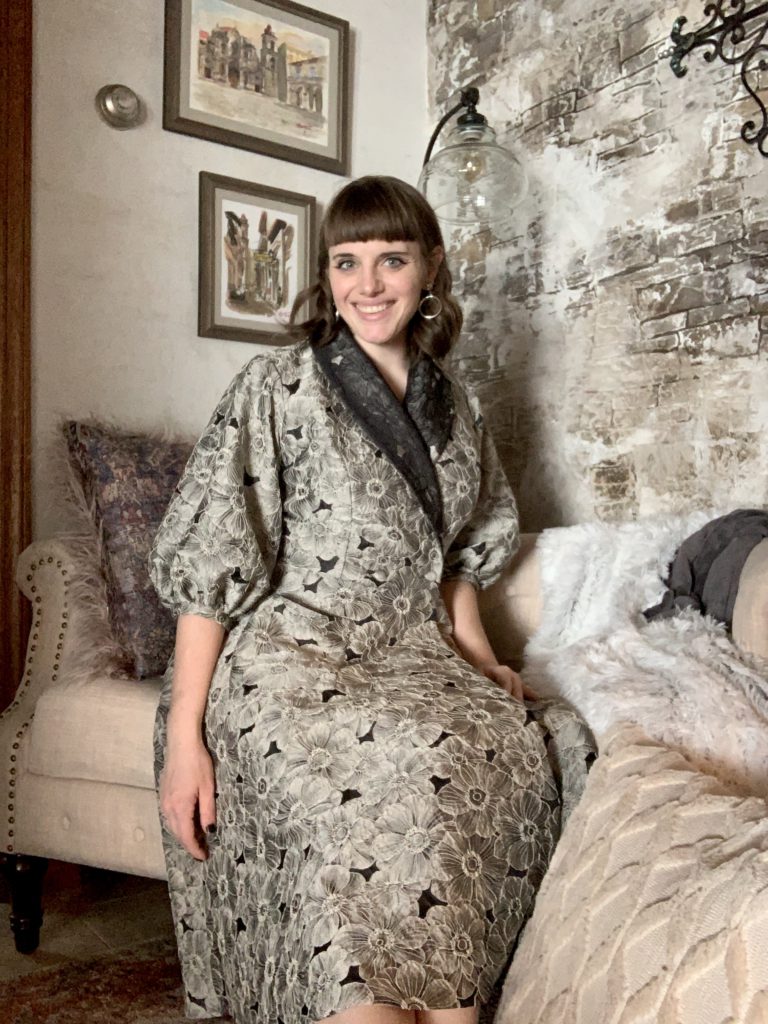 This brunch coat did take me a while to make as I took my time with all of the finishes, but it did come together relatively easily. With Gertie's videos on Patreon and YouTube, she really helps with all of the tricky parts. I love the bound button holes on this brunch coat and I decided to make fabric covered buttons to finish them off. I also did a blind hem, which turned out beautifully.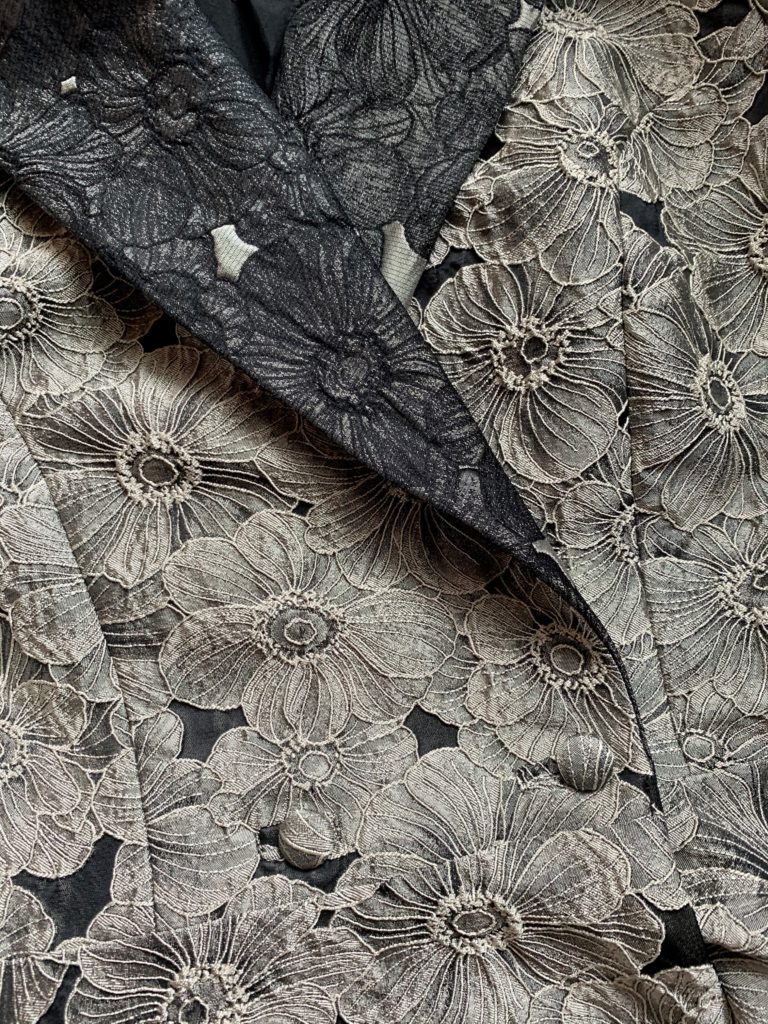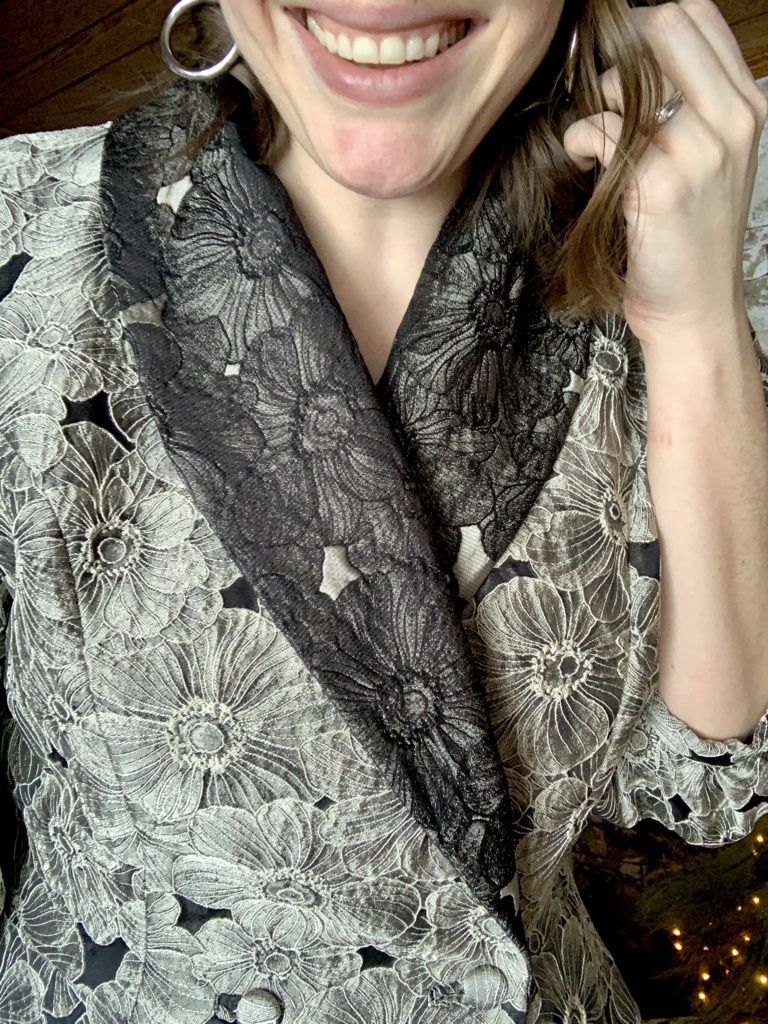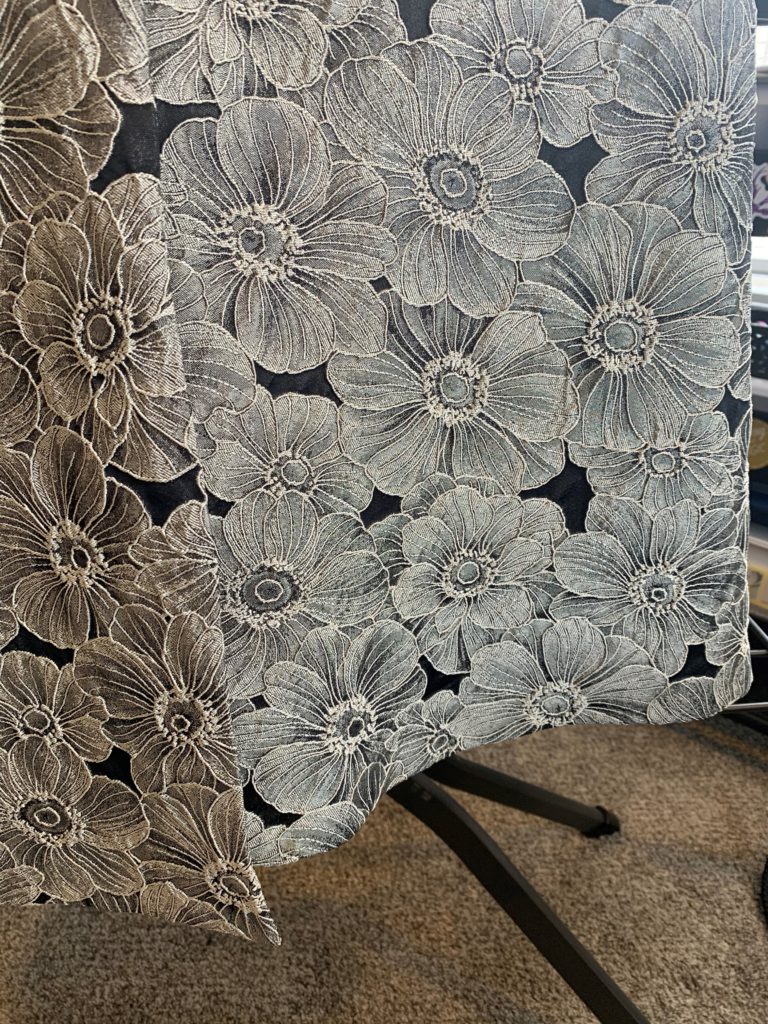 I made a size 8, C cup in this pattern, which is my typical for Charm Patterns. I love that there is multiple cup sizes with these patterns. It lets you get a great fit with minimal effort. I love the princess seams on this bodice and I think that they would make a fabulous coat too. I definitely plan on making one in wool too.. and maybe a raincoat!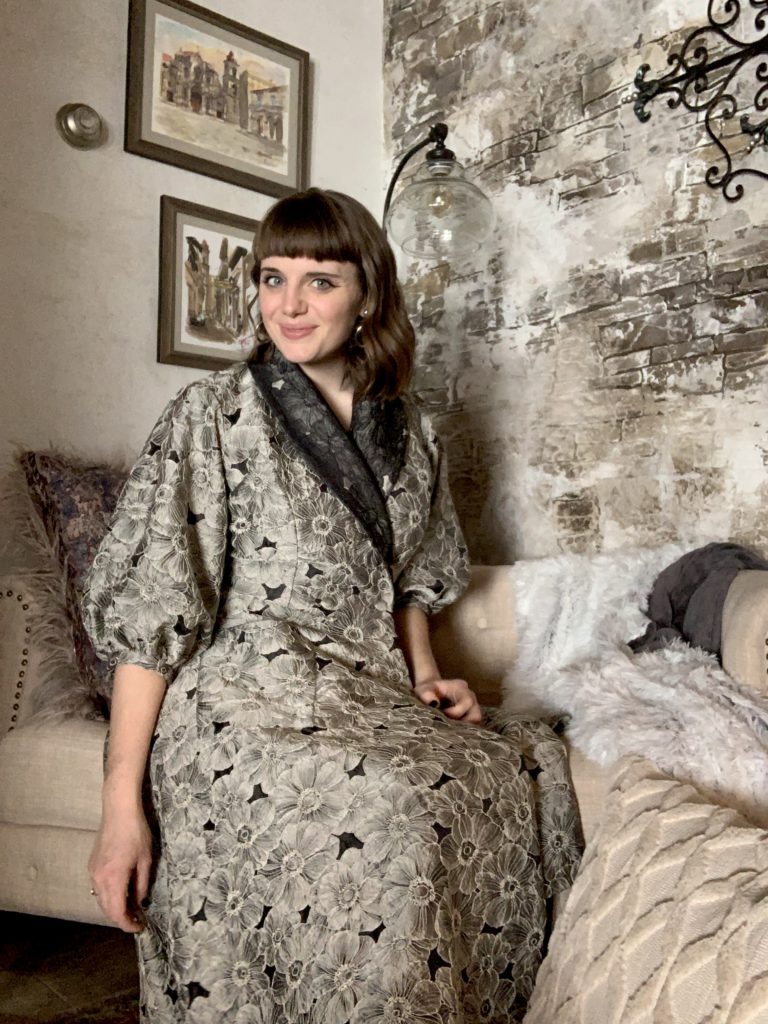 I debated on making the shawl collar with the contrasting side of the fabric or not. I decided to go with the wrong side of the fabric for contrast and I think it was the right choice! I think that it would have blended in a little too much with the right side of the fabric showing.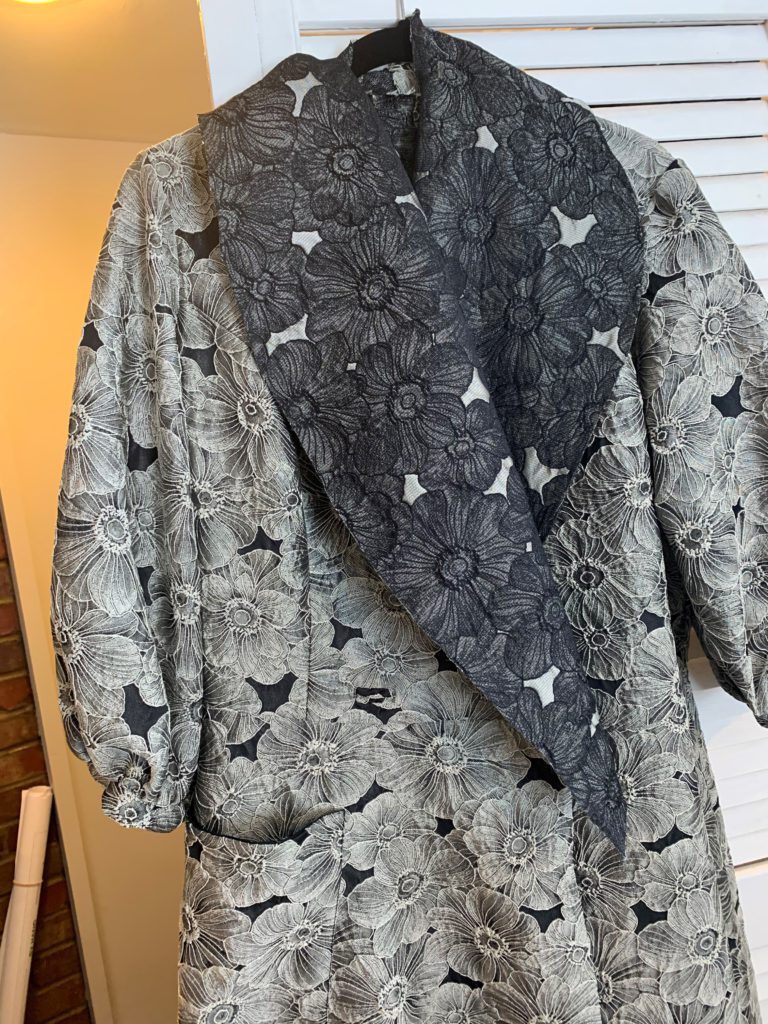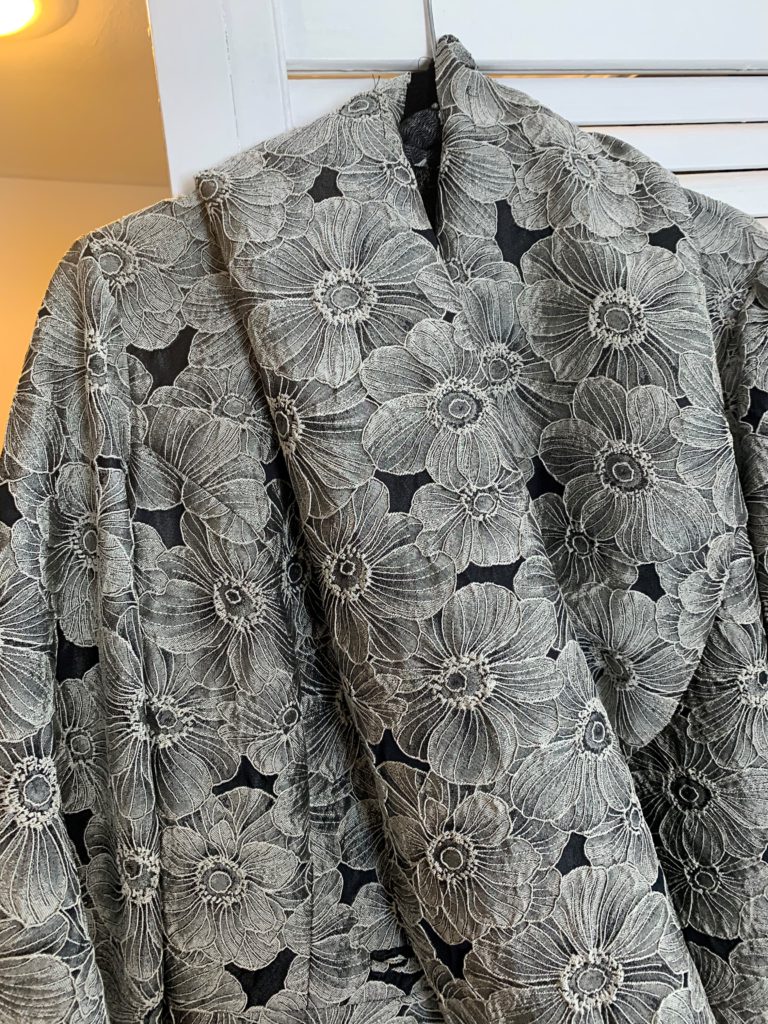 I really think that sometimes making something that seems a little frivolous is just what you need to sew! This project made me excited to sew and I feel so good wearing it. Has staying as home made you want to sew anything for at-home glam?