When my sister-in-law told use we could pick any dress we wanted for her wedding, I knew that I wanted to make mine. She gave use a color palette and let us run free, so I brainstormed pattern possibilities for weeks. I ultimately decided on the Deer and Doe Magnolia Dress because I had made it before and knew I loved the fit.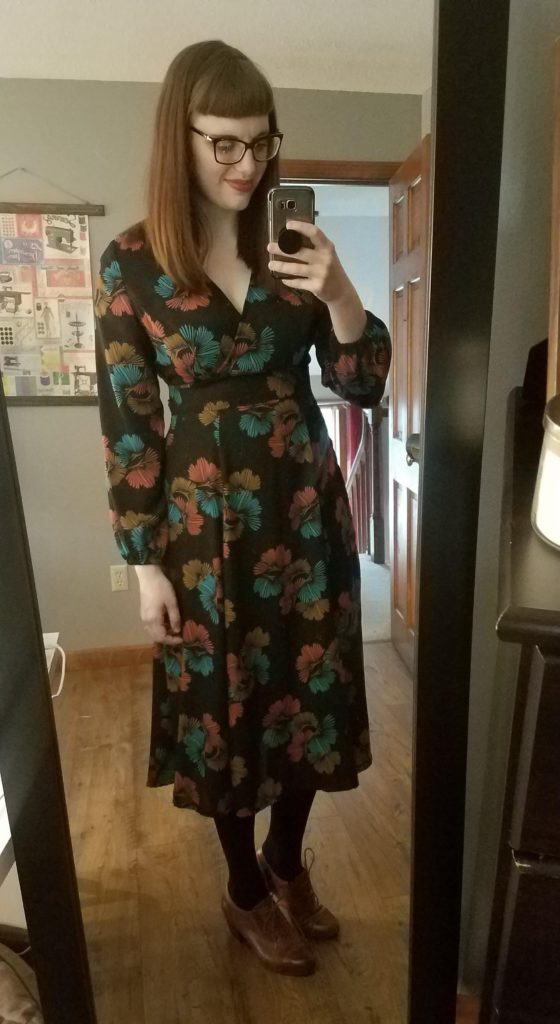 After deciding on the pattern, I needed to think about fabric. I knew I wanted silk, but wasn't sure what kind, so I ordered swatches in different colors from many different stores. I ended up going with a sueded silk charmeuse in navy from Stonemountain and Daughter. This fabric felt like nothing I had ever felt before… so luxurious and amazing drape. I knew it would be perfect; I just hoped I would do it justice!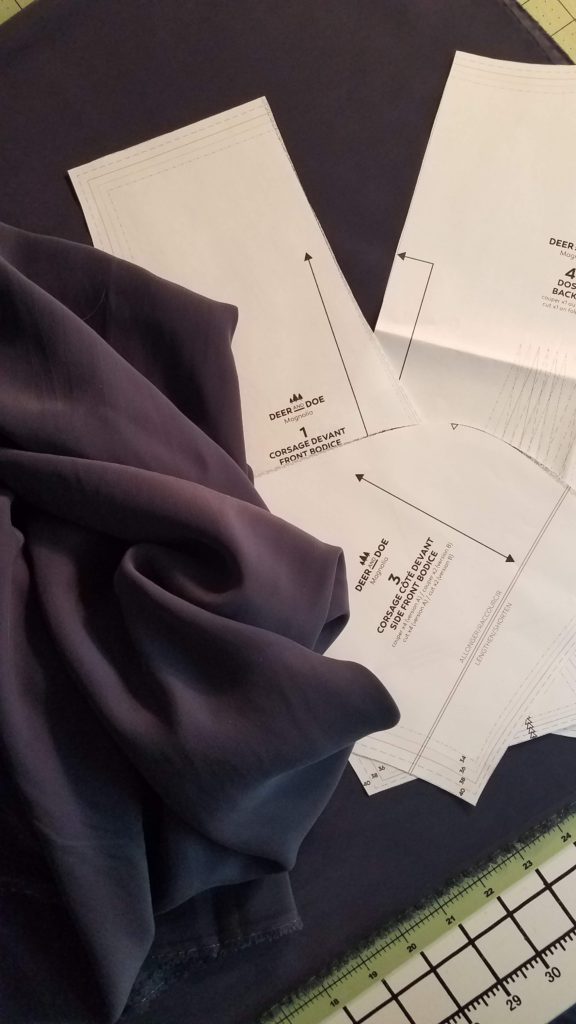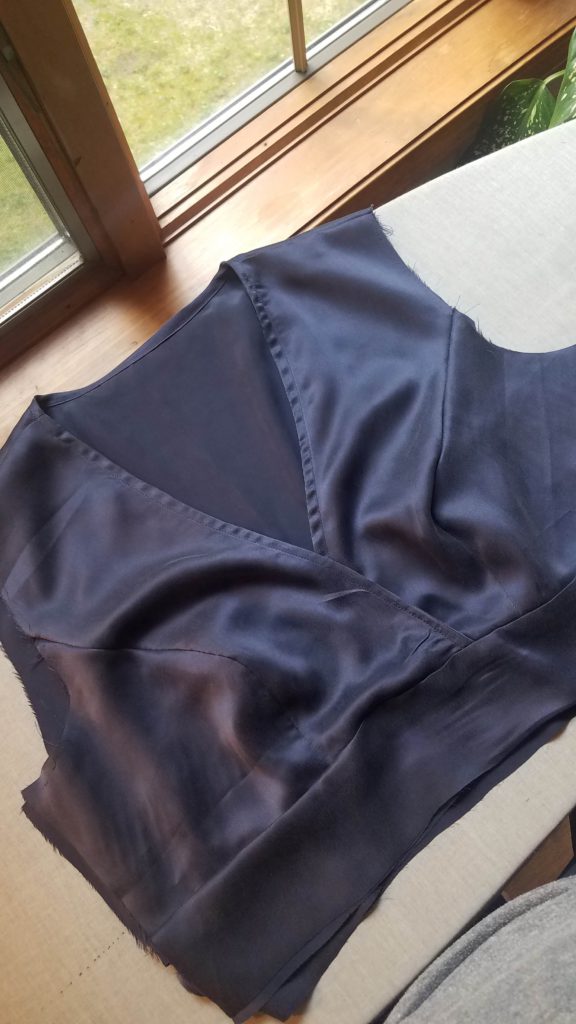 Cutting this fabric made me nervous (which rarely happens to me!), but after I got everything cut the sewing process was much more enjoyable. I knew that I wanted to make the inside just a nice as the outside and focused on making sure every seam was beautiful.
The bodice of this dress is self lined, so all of those seams are enclosed. For the sleeves and skirt, I used French seams to finish all of the raw edges. Along the side seam with the invisible zipper, I binded the seams in more of the same silk fabric. All of these finishes definitely added time to this project, but they were so worth it.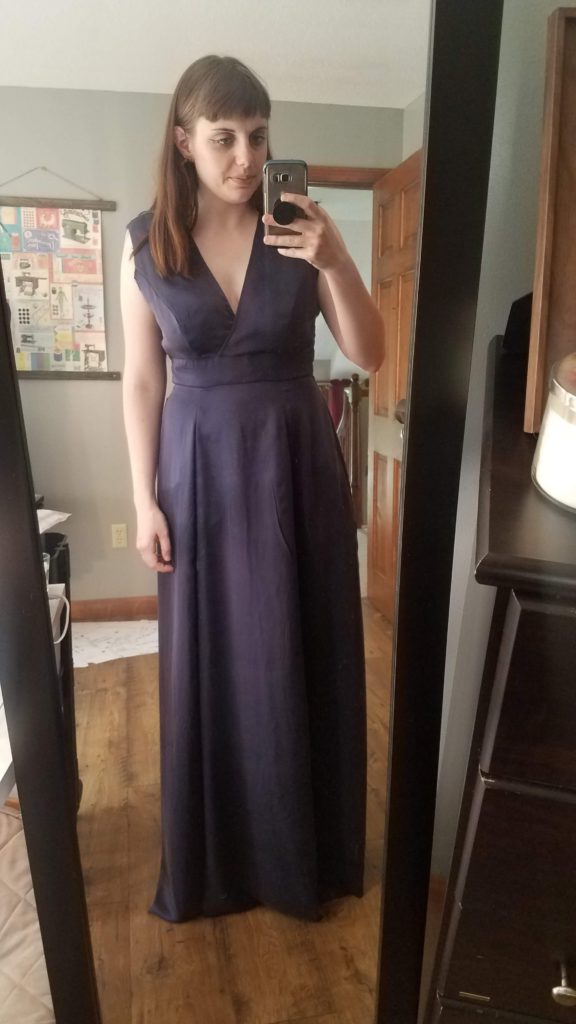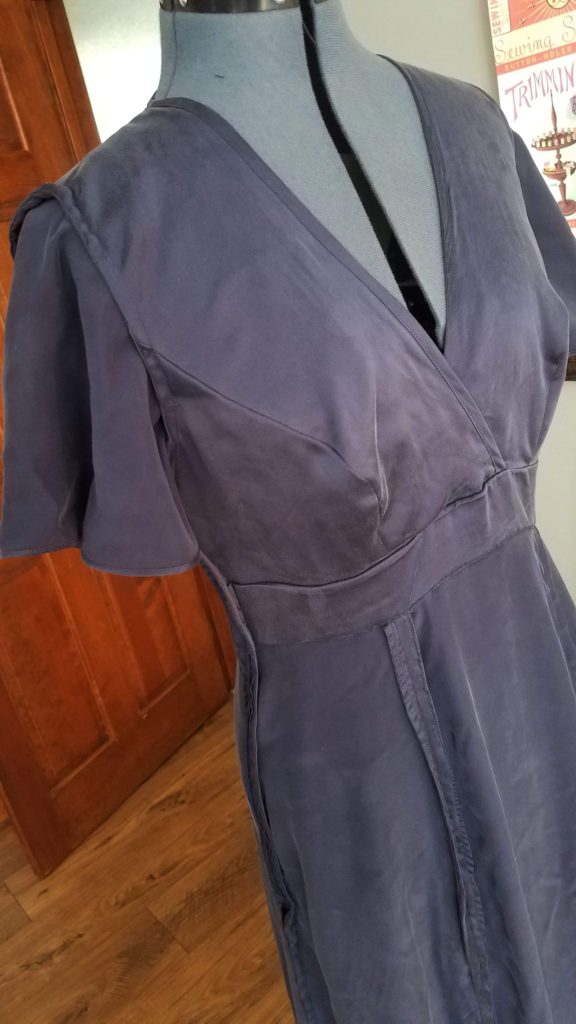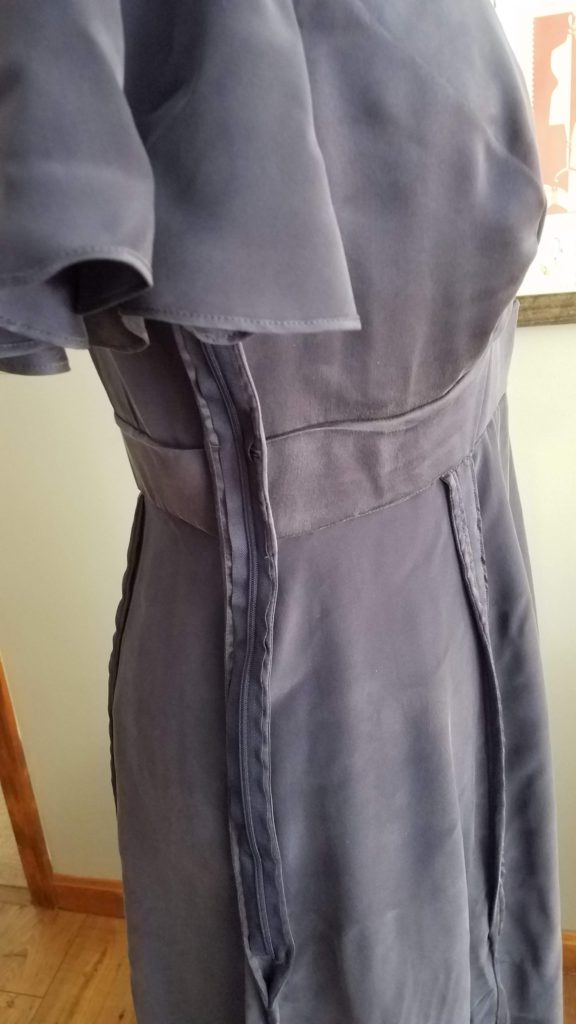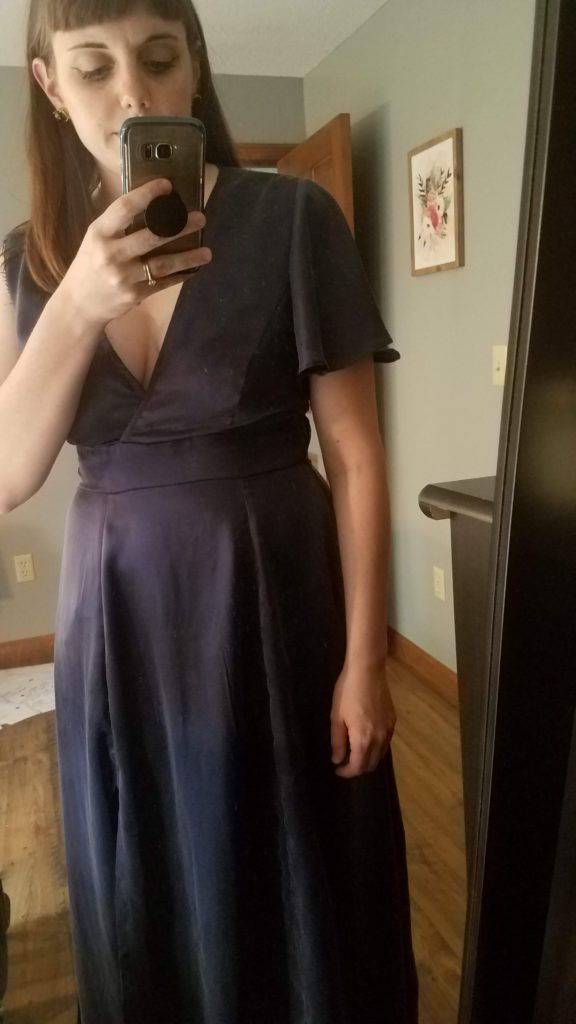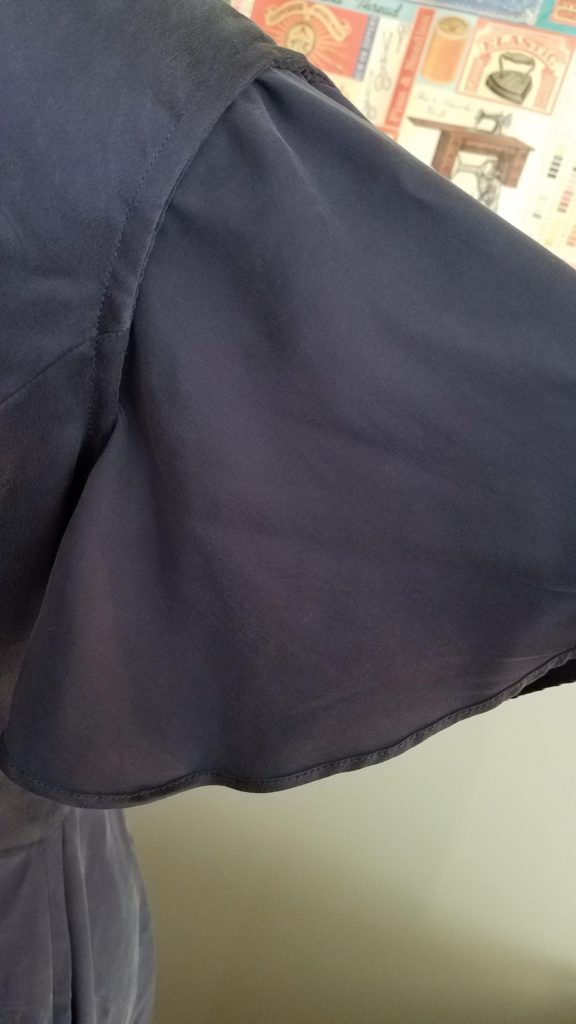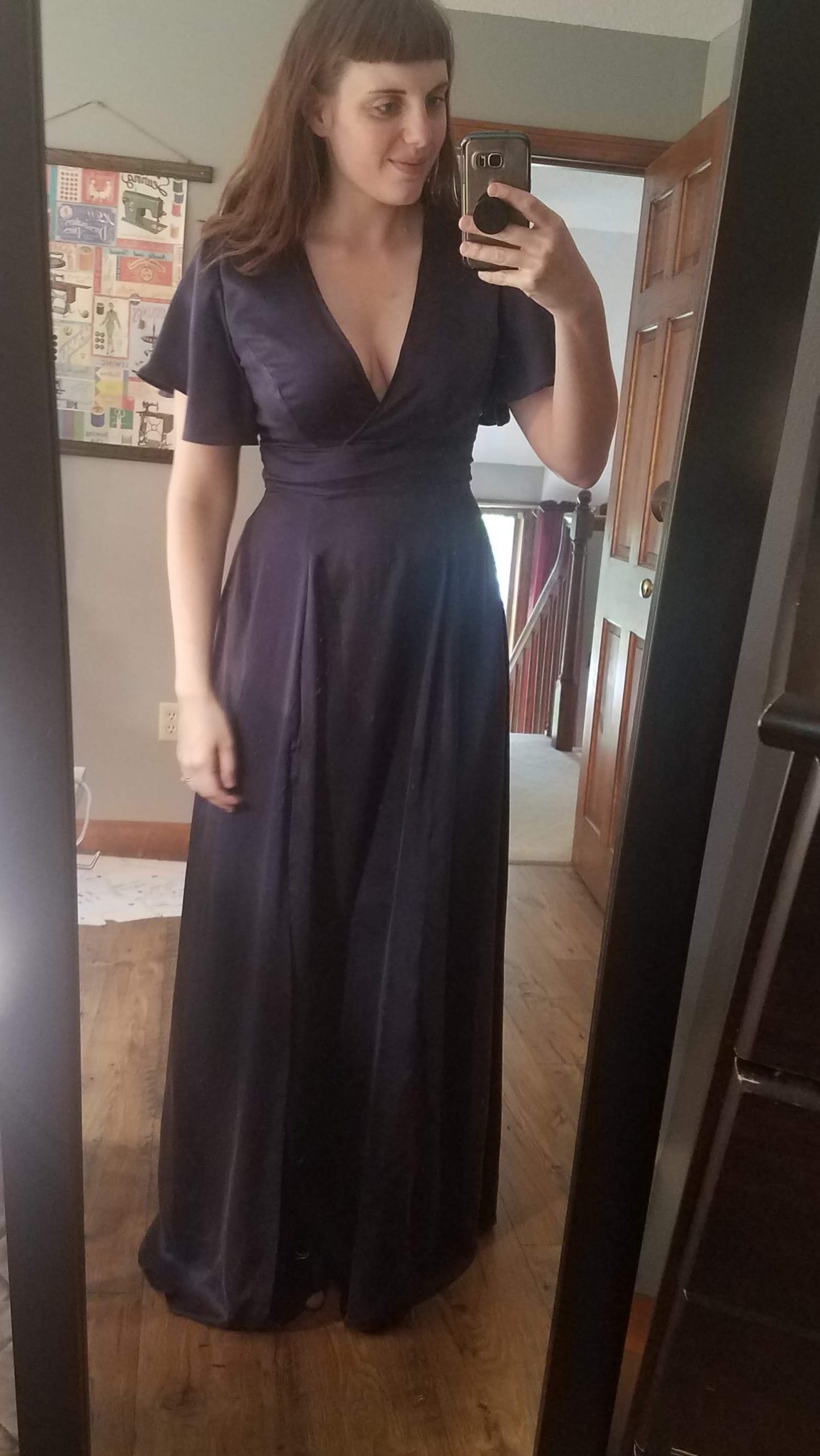 My measurements are B: 37, W: 30, H: 40 and I made a size 42 for this dress. I'm tall and also wanted to wear this with heels, so I added 5 inches to the skirt and did a very narrow hem. As I sewed different elements of this dress, I tried it on to ensure I could get the best fit possible. I was constantly amazed at how the fabric draped. It made the skirt so fun to walk and dance in.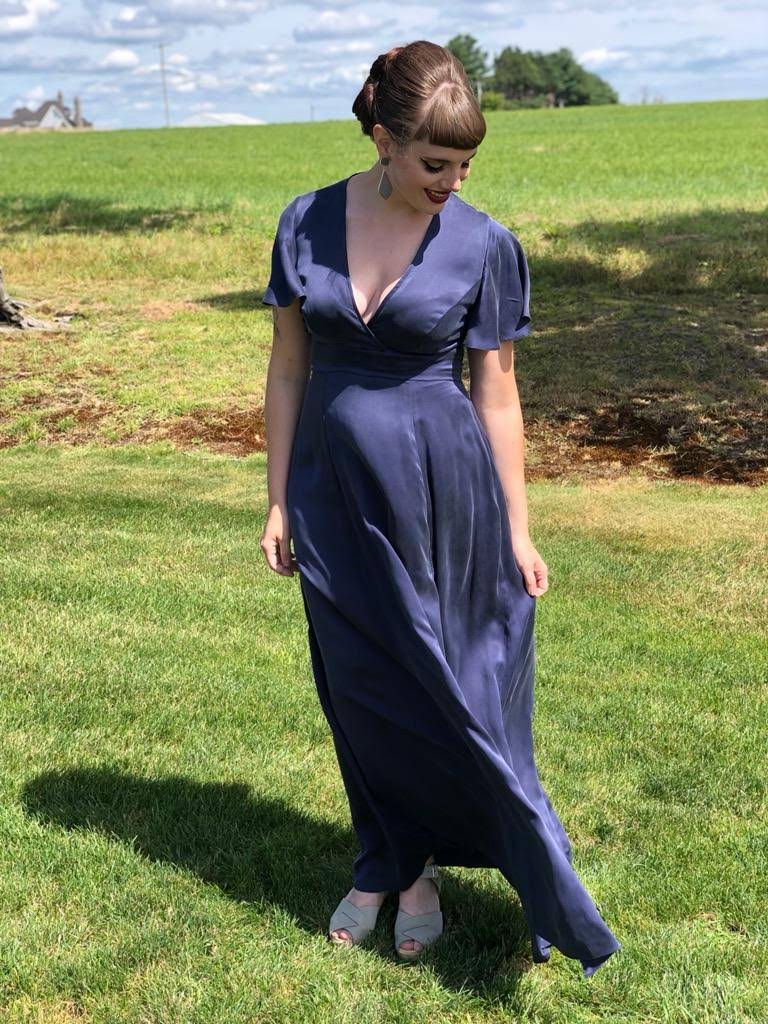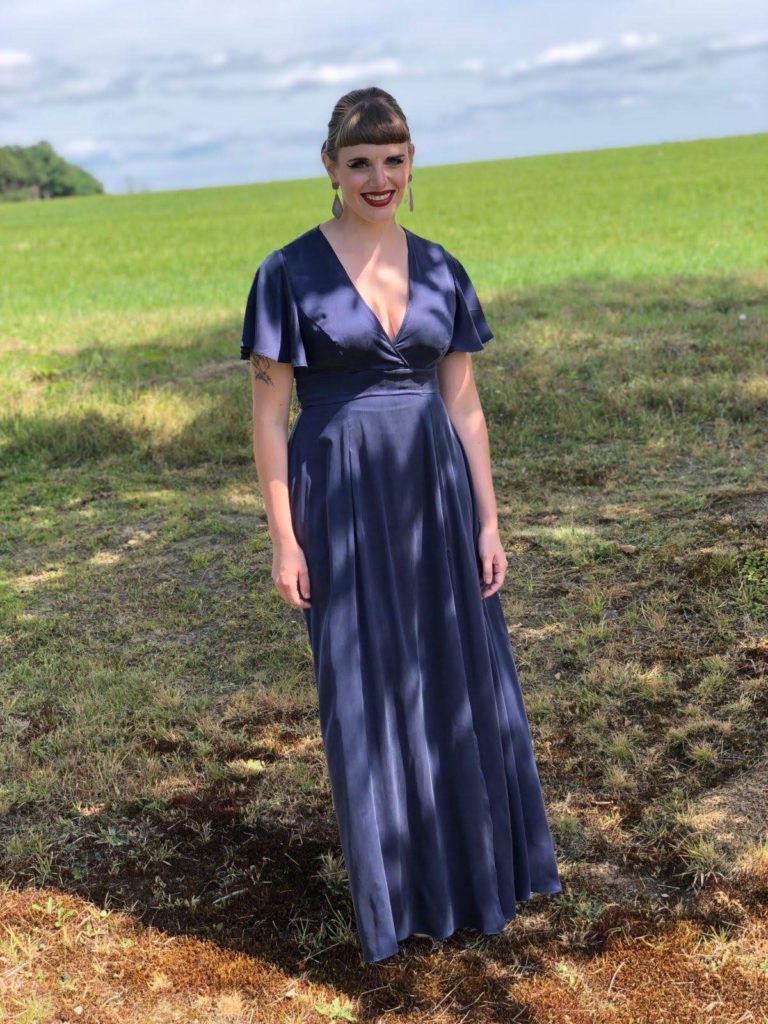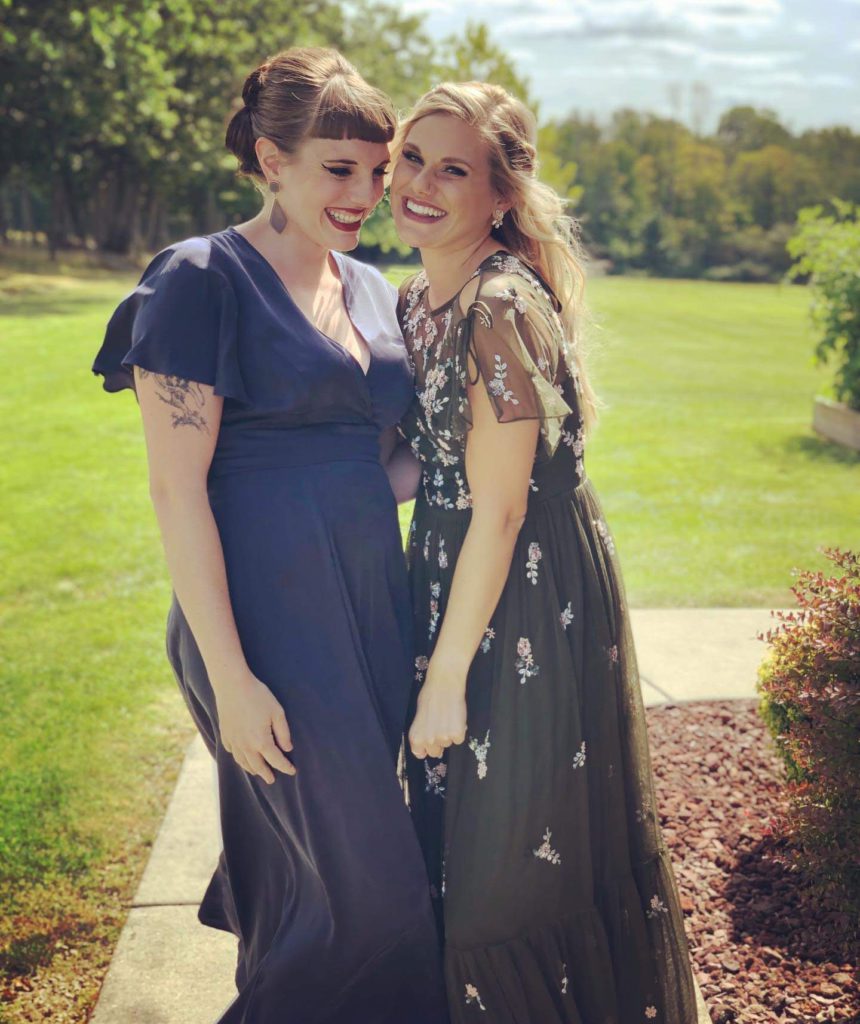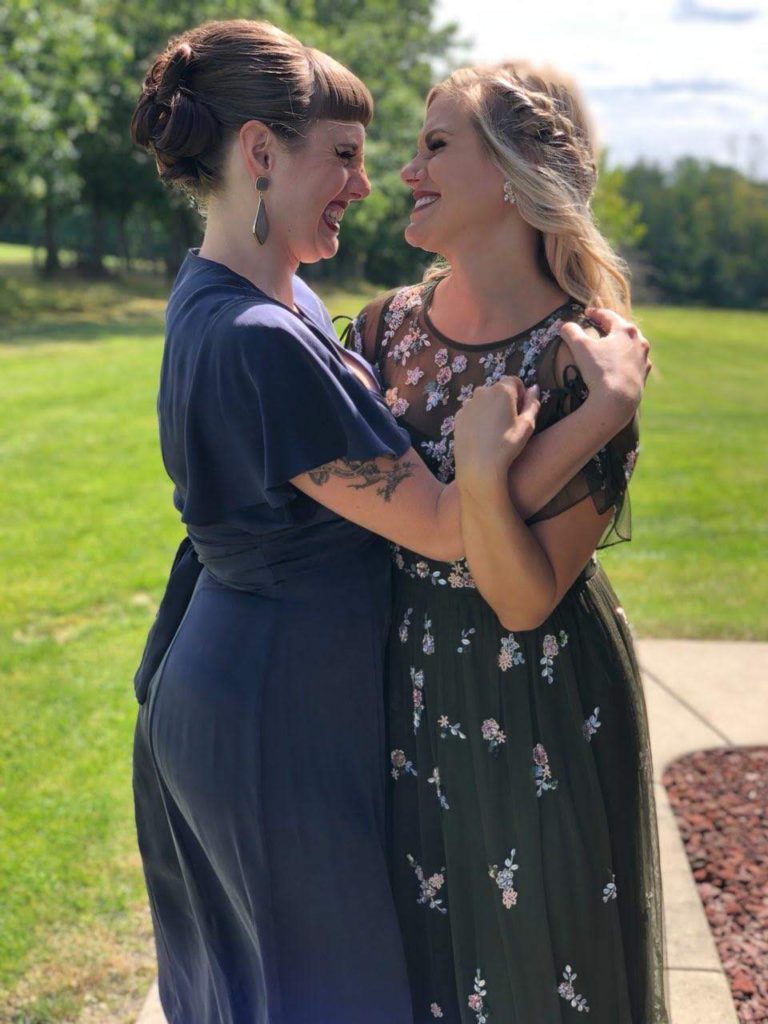 This dress ended up being perfect for my brother's wedding and I'm looking forward to the day I can wear it again!