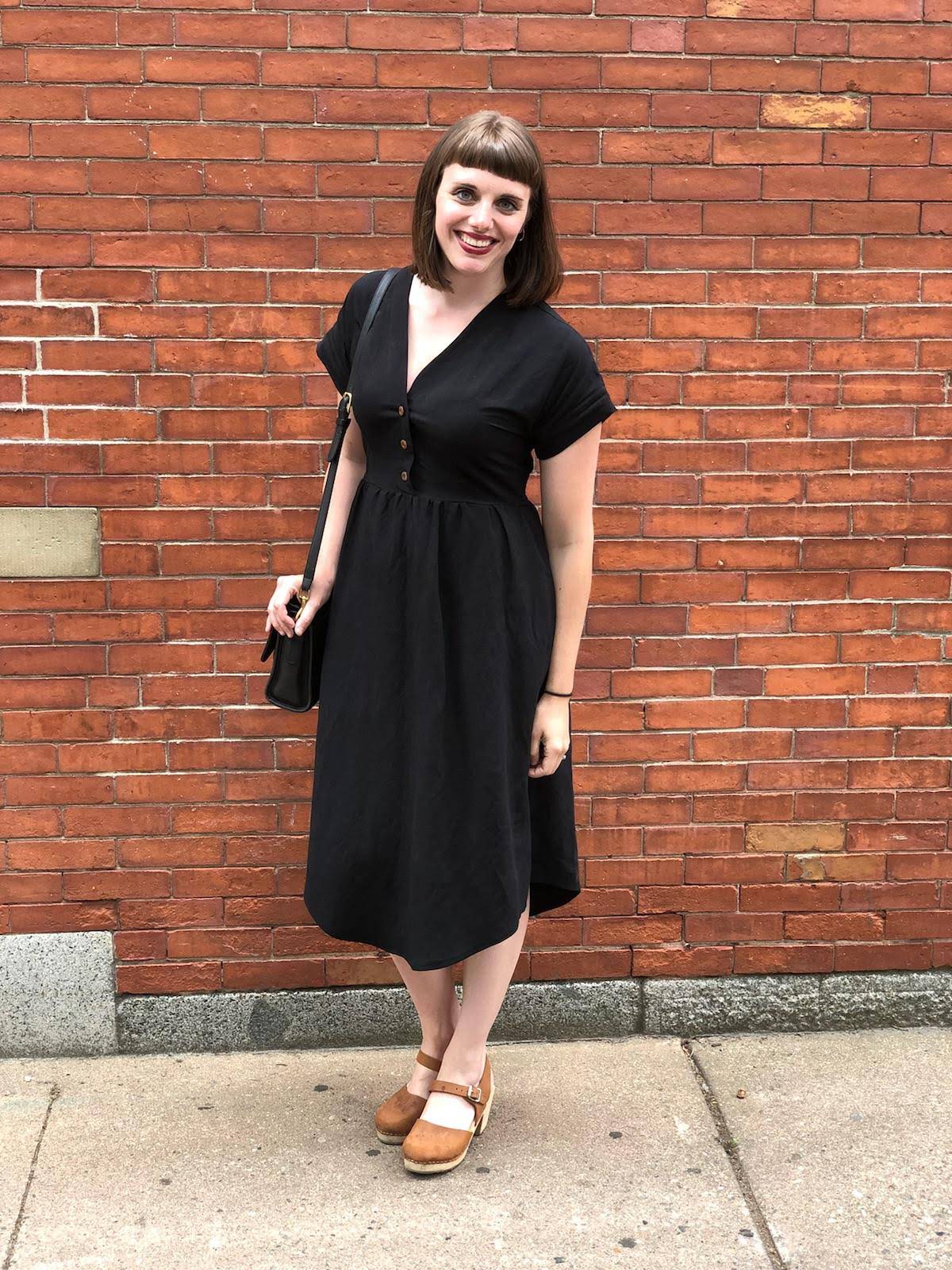 The Lilac Elk started as an Etsy shop and evolved into an Instagram community where I share my handmade wardrobe journey and other projects along the way. I decided to start a website to have a place to document some of my projects in more detail. This will also let me create a space to share tutorials and information on upcoming virtual classes. I love sewing and I love to teach, so why not combine the two! Thanks for joining me here!
---
My sewing journey…
When I was growing up, I was encouraged to create. I was always trying out new crafts and was given free rein of the "craft cupboard." Doesn't that sound magical? As a kid it certainly was. The craft cupboard contained many of my late grandmother's sewing and craft supplies; the contents seemed never ending. From fabric, to buttons, to doll parts, this cupboard had it all. I used that in combination with the sewing machine that was built into a table in our basement to make everything from purses to Christmas ornaments. When I was in high school, my mom taught me the basics of reading a pattern and I made my first 1950's inspired dress. I only sewed off and on while I was in college, but I picked it back up in graduate school as a way to relieve some stress. I never stopped sewing since. Now I make most of my own clothing and occasionally sew the home decor project, quilt, or bag.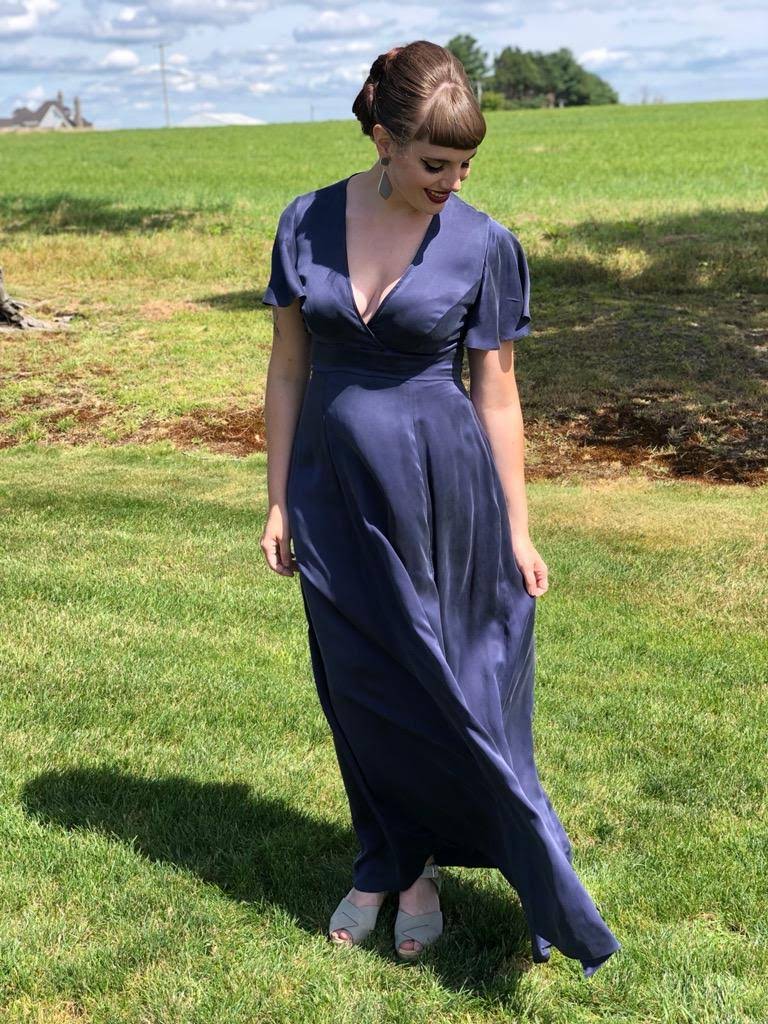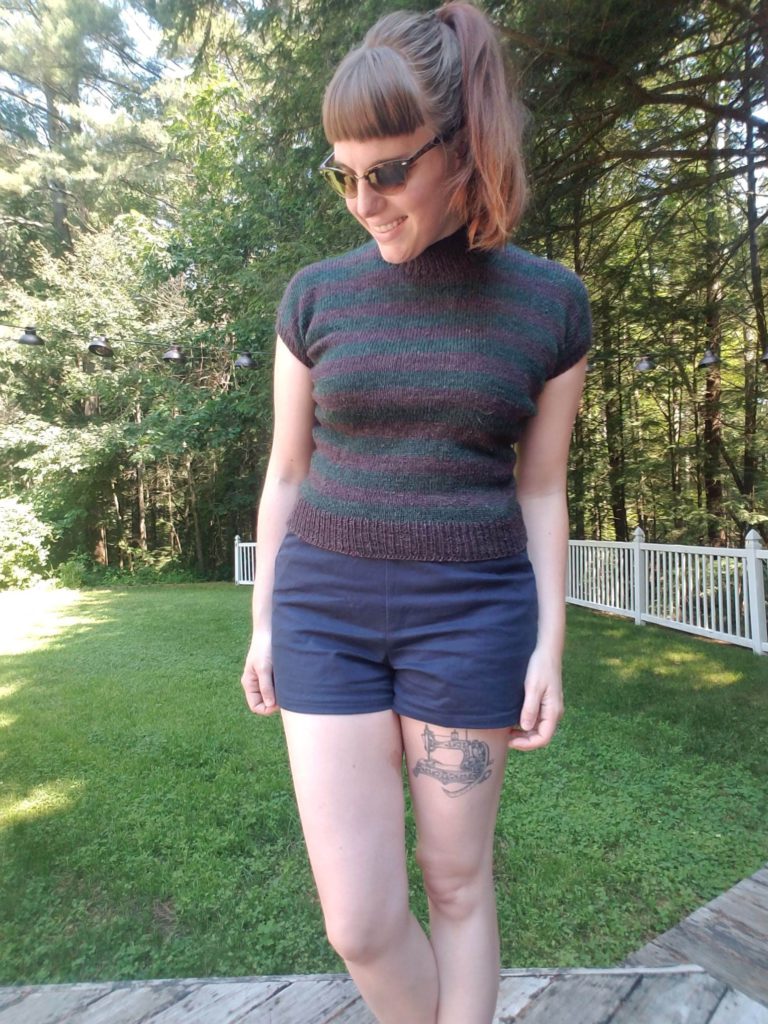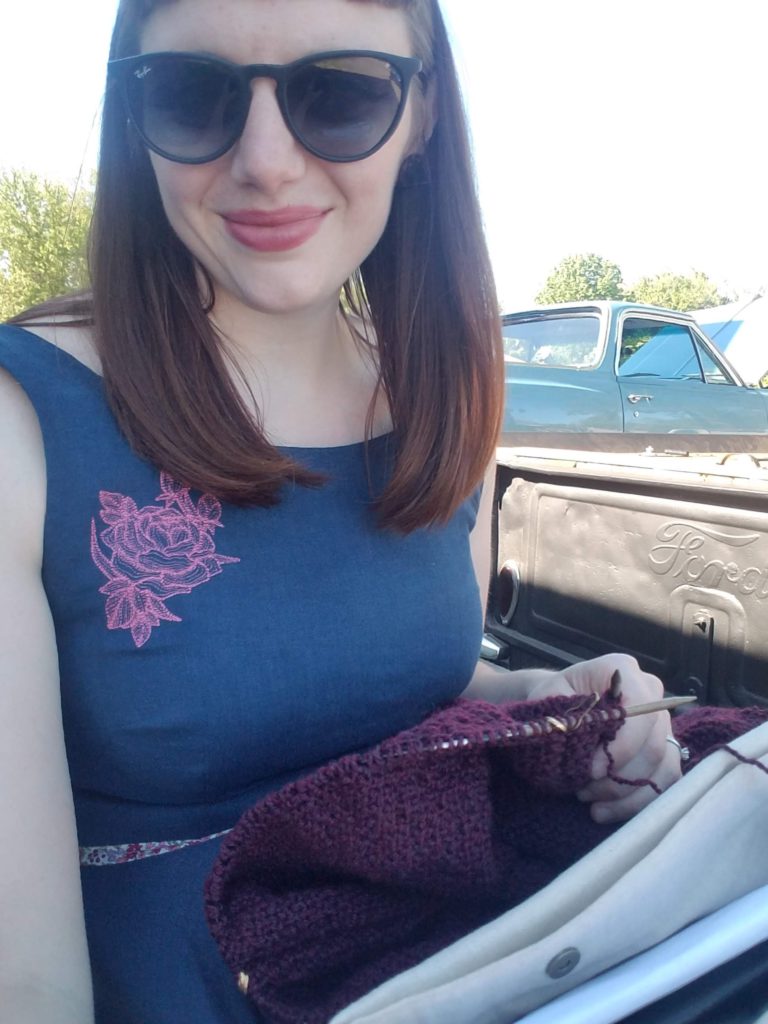 ---
Learning to knit…
In September 2018, I learned to knit. I asked a friend's mom to show me the basics and then I jumped in with a kit from We Are Knitters. A kit was perfect because I was so intimidated by yarn weight and needle size – I just didn't understand what it all meant. I needed to learn that new language. After a couple of projects that were just knitting rectangles, I decided to just go for the pattern I had in mind when I wanted to learn to knit in the first place: The Beauty School Sweater by Poison Grrls. This sweater was everything I wanted in a knit project and exactly what I wanted to be able to add to my wardrobe. My local yarn store at the time, Pintuck and Purl, helped me by picking out yarn and needles that would work and I went for it. I learned so much with that project and watched so many videos along the way, but I'm so proud of this sweater! With knitting I've never looked back and continue to learn something new with every project.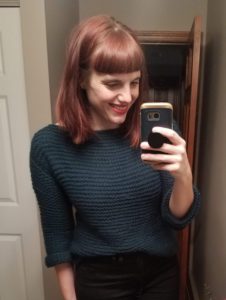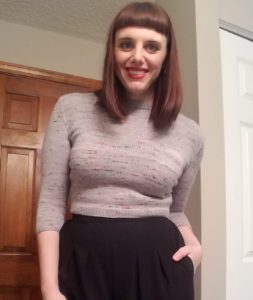 ---
My style and wardrobe planning…
I define my personal style as vintage inspired. I love all things 1930s – 1950s, but I don't dress in a full petticoat every day (although sometimes I do!) I love to mix vintage style pieces with more modern elements in my wardrobe. I've played around with different ways to plan my makes to create a cohesive wardrobe. This process has made the things I like to wear (dresses, high waisted pants and skirts, and cropped tops) and the colors I like to wear (black, navy, and jewel tones) very apparent. I love planning makes that I know will easily mix and match with the rest of my closet.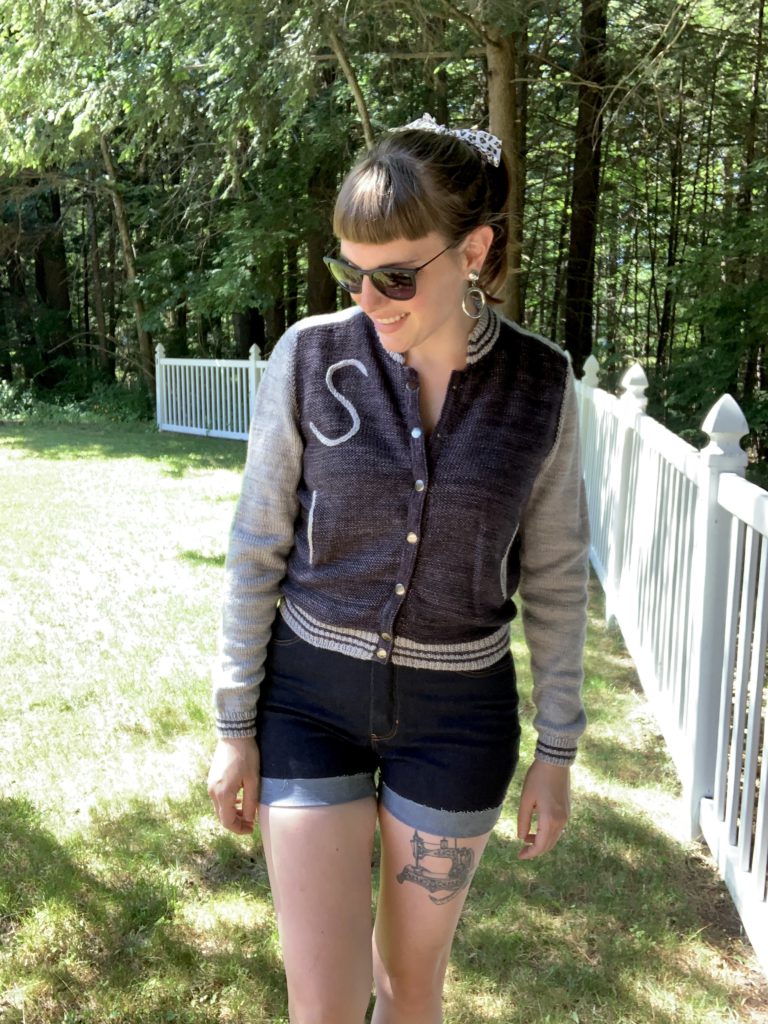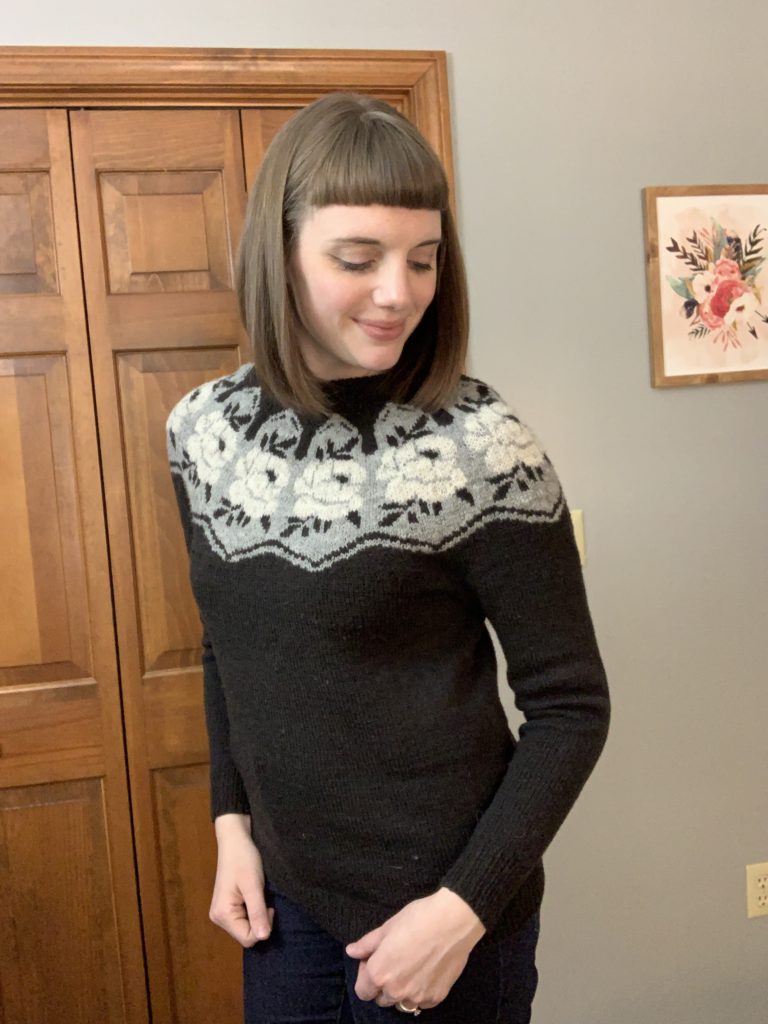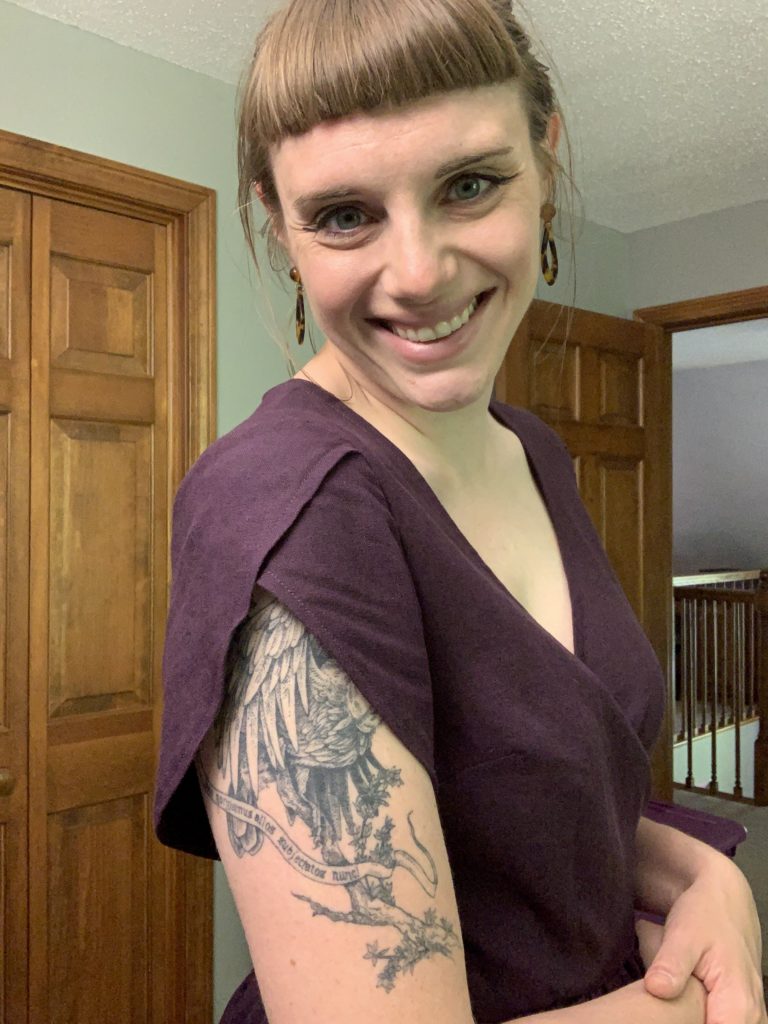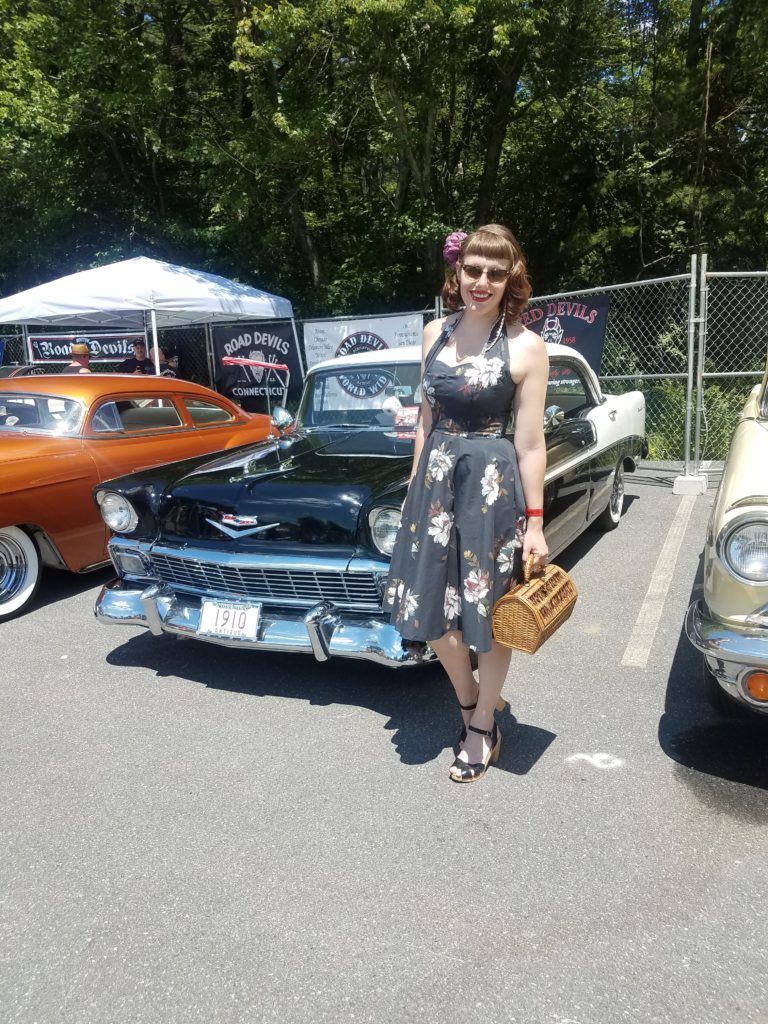 I've written some articles for Seamwork about my wardrobe and design process. You can find those here and here. I've also written about wardrobe planning for the My Body Model blog; you can find those posts here and here.
---
Let's learn to sew…
I love teaching people how to sew. I was teaching some in-person garment sewing classes at Pintuck and Purl in North Hampton, NH before the pandemic hit. After some of my in-person classes got cancelled and I moved to Pennsylvania, I stated teaching classes there virtually. Now I teach a few different sewing classes a month, all through Zoom so you can learn from the comfort of your own sewing room! You can view all of the current class offerings at Pintuck and Purl here.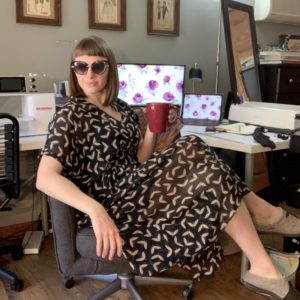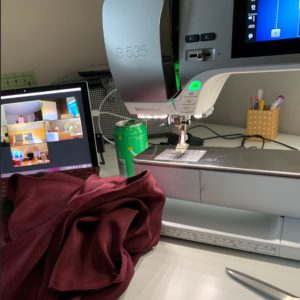 ---
Where else can you find me?
I'm still most active on Instagram. You can follow me there @thelilacelk.
My Etsy shop may sometimes, occasionally be open.
I'm part of the Minerva Makers team. You can find those makes here.
I may sometimes post a project to my Facebook page.
And if you knit, you can find me on Ravelry.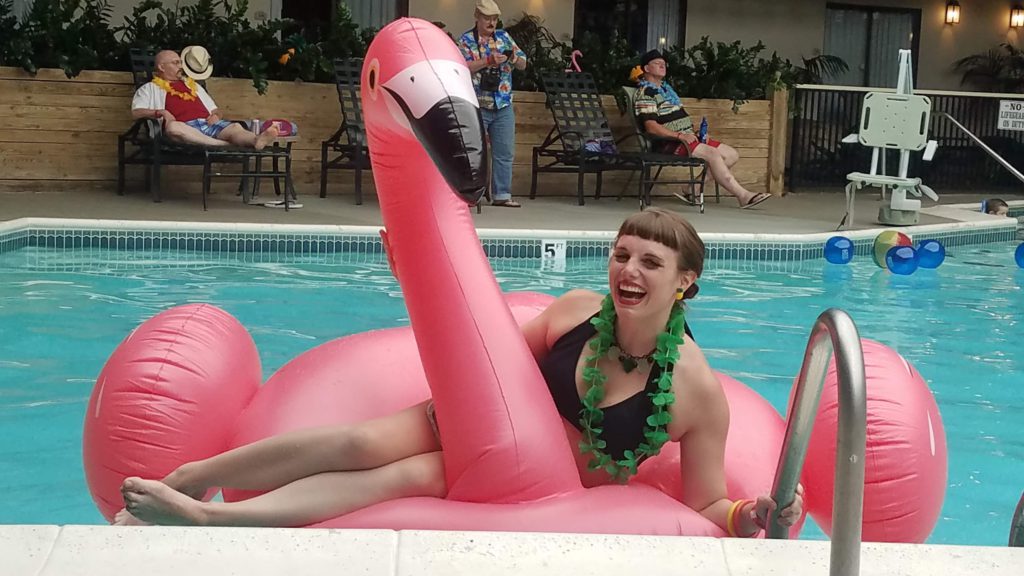 ---
So that's my story and I'm happy you're here! I'm looking forward to sharing many projects, wardrobe planning, inspiration, and learning tools with you.