When Poision Grrls released the Betty and Judy Lodge Sweater, I knew it would be perfect for my wardrobe. My first version of this sweater was made for my first trip to Rhinebeck for the New York Sheep and Wool Festival in October 2019. I decided to change up the colorwork chart for something more year-round friendly.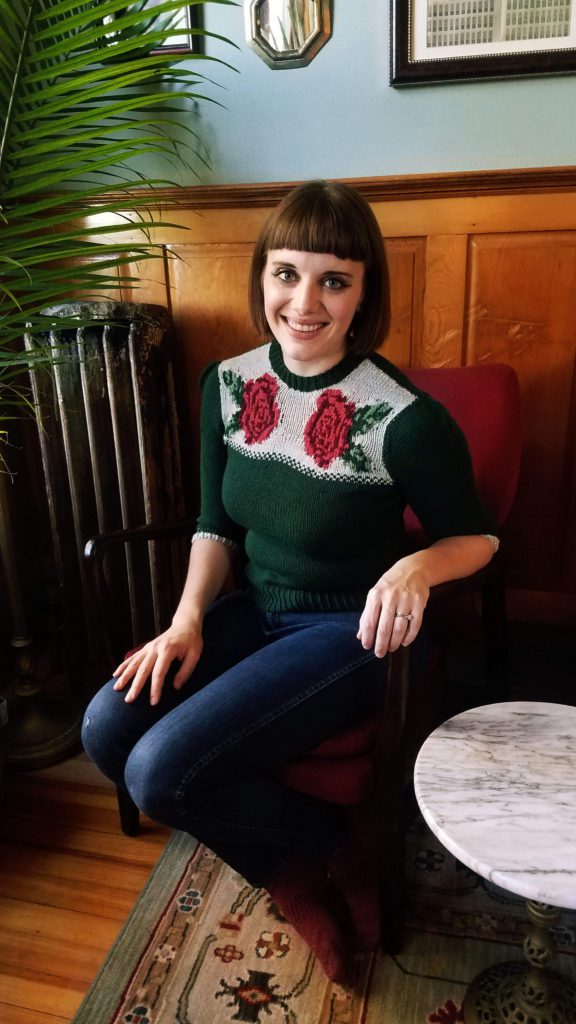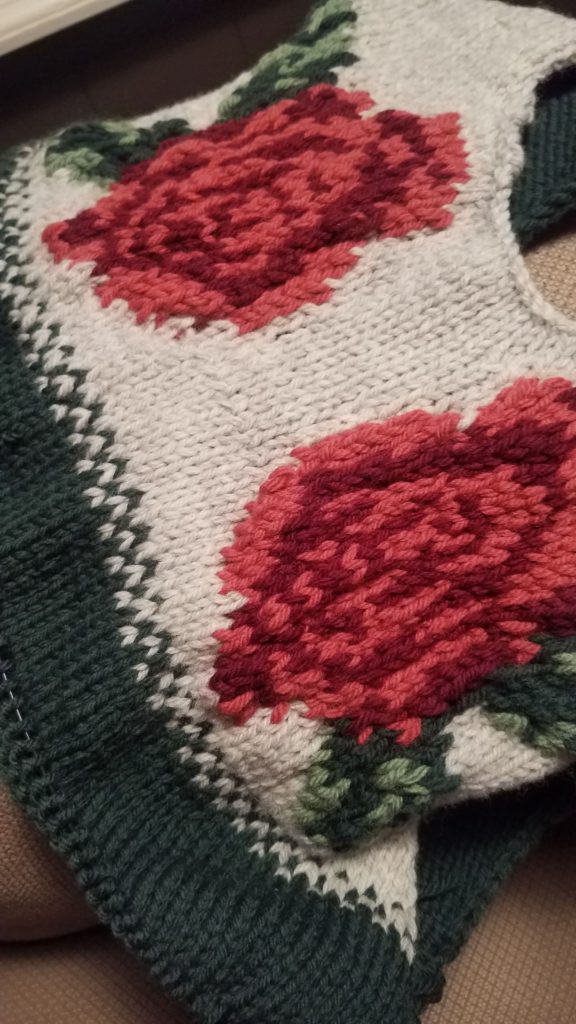 Instead of using the holly colorwork chart, I created a chart for a rose based on the cross-stitched rose tattoo I have on my back. Admittedly, this project was probably a little ambitious for the knitting experience I had at the time. I made a lot of mistakes, but also learned a lot too. It's a sweater I will always cherish and wear with pride – even if some of the stitches are twisted.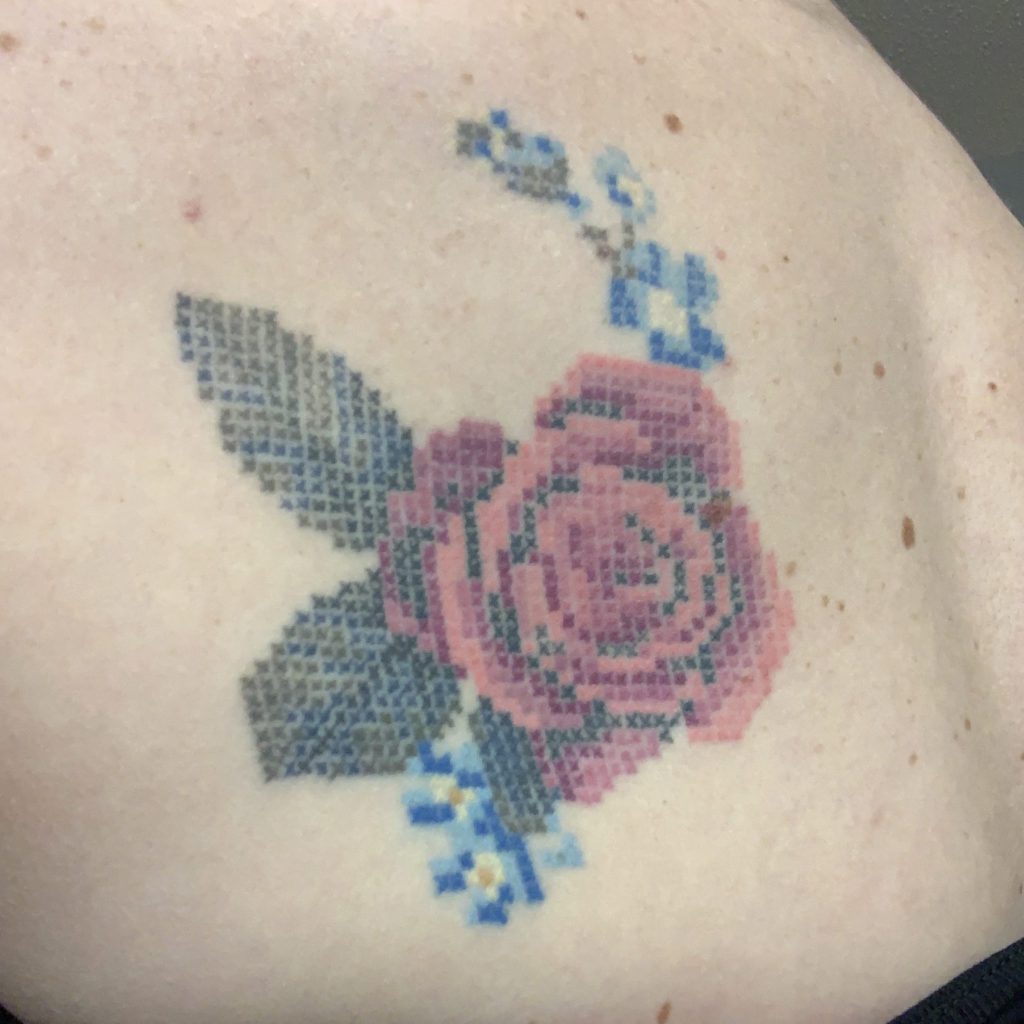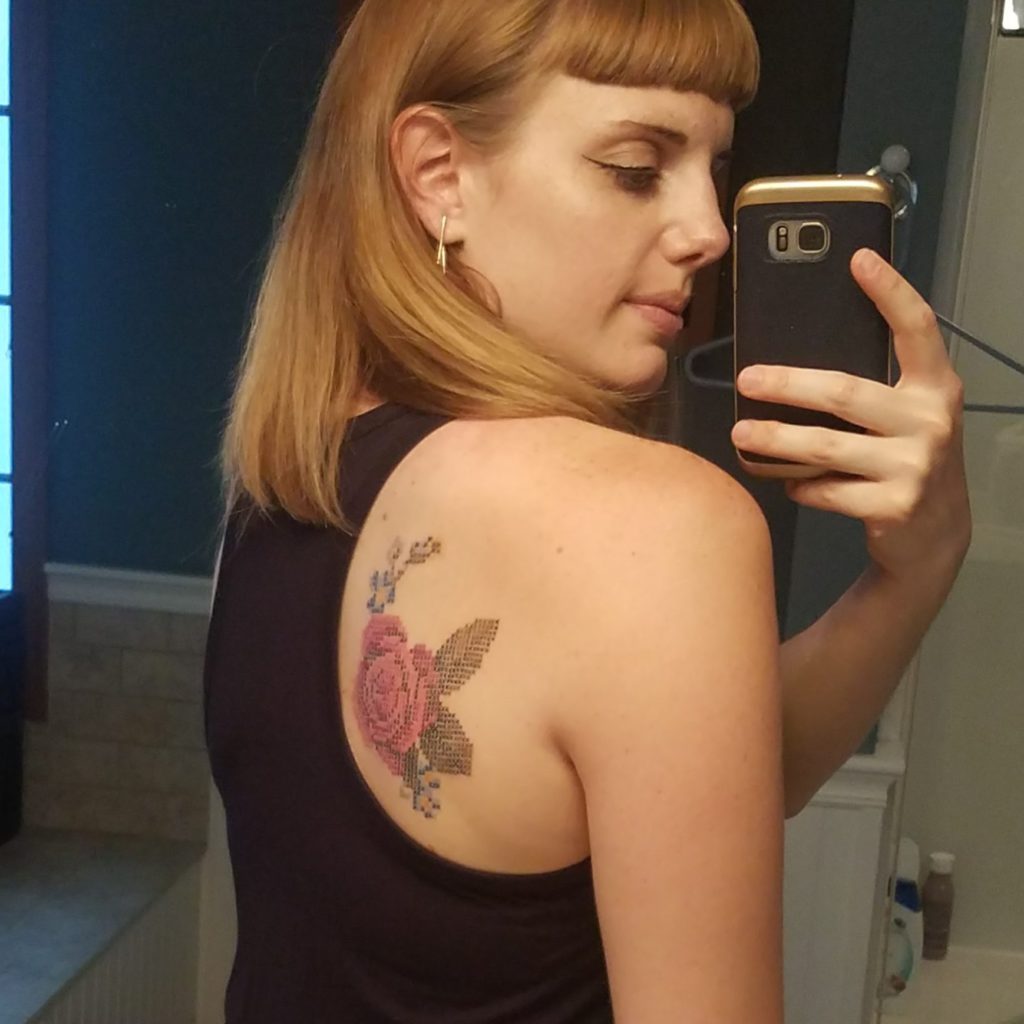 ---
Fast forward to Christmas 2020 and I was ready to re-visit the Betty and Judy Lodge Sweater to add a little Christmas kitsch to my wardrobe. I really feel like this sweater has just enough of that kitsch factor without going over the top. I knew that I needed this in my winter wardrobe.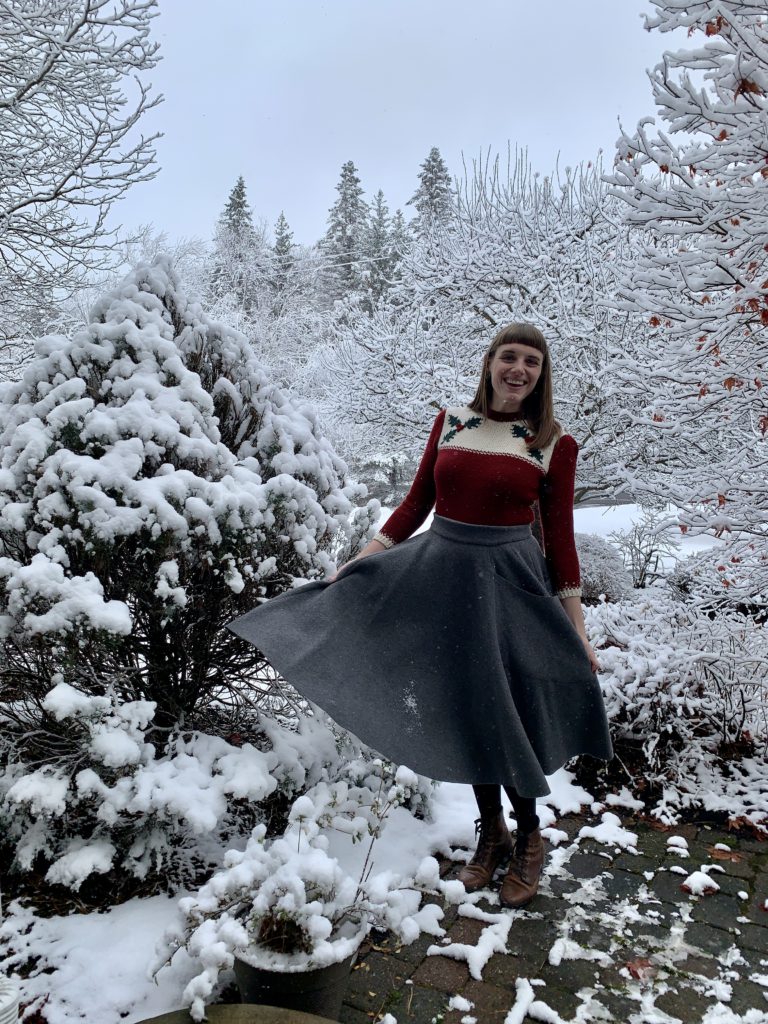 The colorwork this time around went MUCH smoother. I had more experience and learned from my previous mistakes.. and working with just two colors probably helped too! I just LOVE the bobbles on the holly – a perfect touch!
I used Cumbria yarn from The Fibre Co for the holiday version of this sweater in the colors Appleby Castle and White Heather. (The green is actually left over from the rose colorwork version!)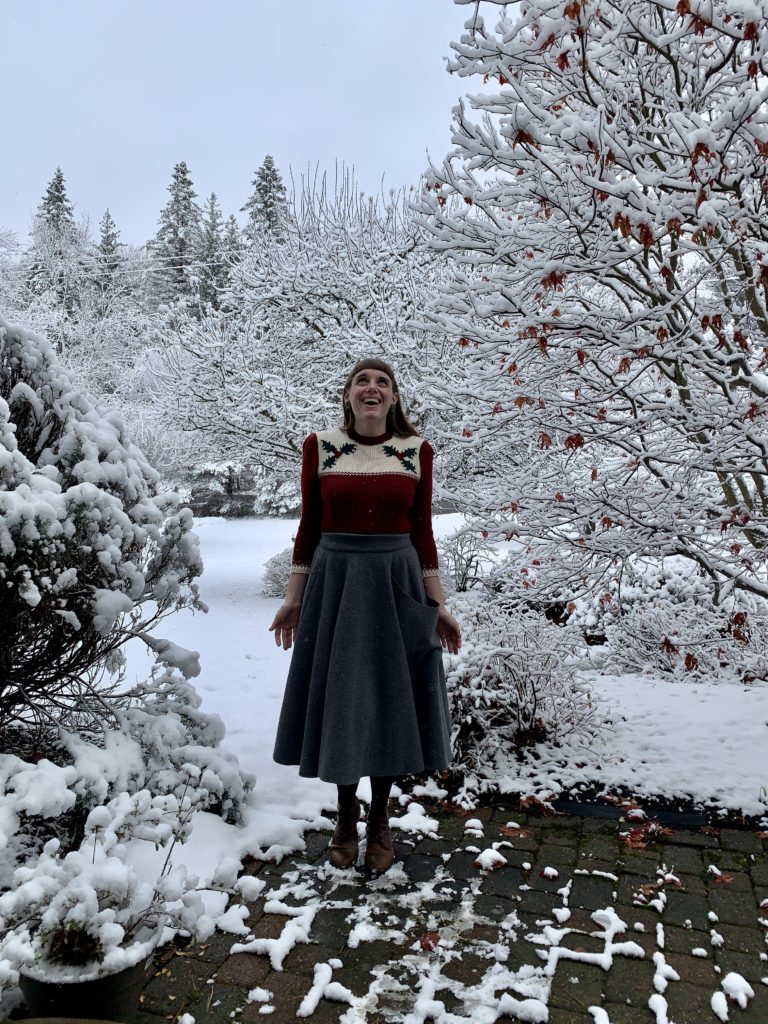 I wore this sweater from Thanksgiving through mid-January with everything from jeans to skirts to cigarette pants. I do love the way it looks with a full circle skirt like this one though. I made this using the Charm Patterns Stanwyck Skirt pattern and a wool felt. Making a circle skirt with wool felt is SO easy… no need to finish seams or even hem! (Skipping the hem on a circle skirt is definitely a win in my book!) Plus, the pockets are large enough for yarn and snacks and it feels like your wearing a blanket. What could be better than that?